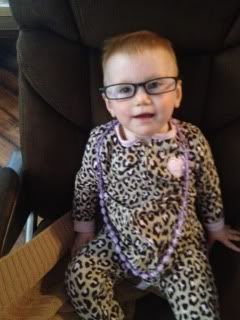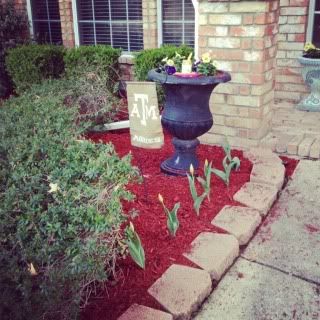 We had Harper's first appointment with her new Pediatrician this morning.
I really enjoyed meeting her and could have hugged her neck when I left.
She was so nice and personable, answered all questions and didn't give you a one way or the highway answer.
We didn't get 15 month shots and so we wouldn't have needed 4 at her 18 month appointment.
Our new Pedi doesn't do 4 at once.
I could have hugged her neck again, I don't do them either.
We ended up getting two today and will get two more at her well visit.
I am glad we made the decision to switch even though it has been eating me alive.
I feel like we really made the right decision even though it has been a hard one.
Harper is now at 23 pounds even, a big step for her.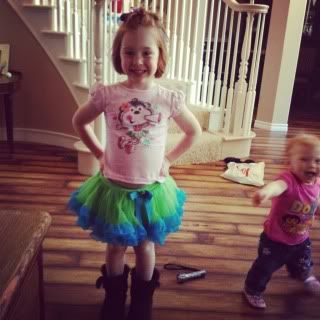 HG picked her own yard clothes.
lovely.
Wednesday evening and Thursday afternoon, we tackled the flower beds.
New red mulch, trimmed all the bushes, planted flowers, watered, etc.
The husband was very surprised I managed to trim the bushes.
And get them even with hand clippers.
I am really enjoying the red mulch, something a little outside of our traditional look.
Usually, it is solid black mulch each year.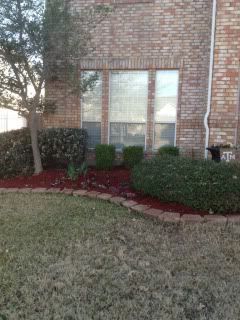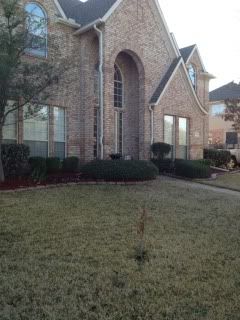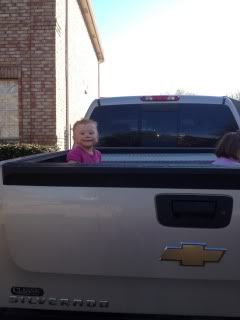 While we were working our tail off, a yummy roast was in the crockpot.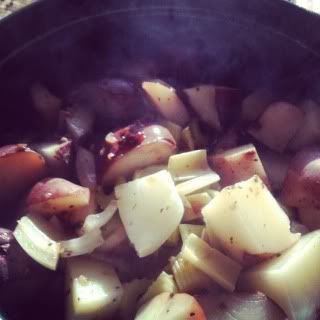 She loves balls and call tell you the difference.
Golf ball, football, basket ball are her favs.