I love that some of our friends are more like family to us.
I love that we would do anything in the world for the other.
I love that they are amazing in their own ways.
Saturday, we headed to Costco for lunch and a few things.
A detour for lunch kept the girls full of smiles and got us out of the craziness of lunch on a Saturday at Costco.
Costco on a Saturday, that is scary without kids in tow.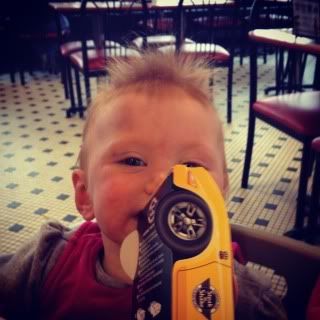 When we wash her hair with baby shampoo, this is the result.

Terri showed up with Easter cookies from Panera for the kids.
Jason, Jessica, Terri, Justin, Riler, Kalli and Keller joined us for dinner Saturday night.
Jason brought over back strap (venison) and venison sausage.
We served up queso, cajun shrimp cocktail, oh my word good rolls, pizza and a huge salad.
The Holcombes came with the too good to be true cookies, yummy beer and a carrot cake.
I guess you could say we all ate well.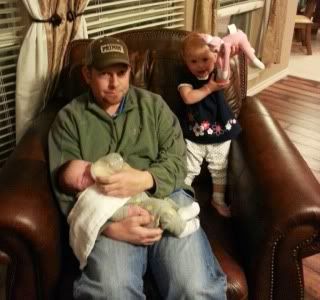 Harper was simply in love with baby Keller.
Terri let her hold him and she was speechless and frozen.
It was so cute.
I held my breath that Harper didn't hurt the baby.
Baby Keller is just a month old but already so good.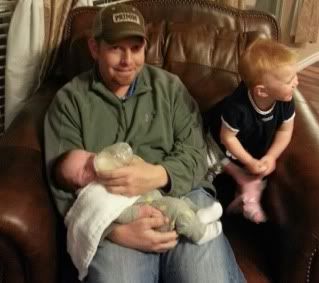 Harper so excited when given the yummy Easter cookie.
Here she was smiling at Terri.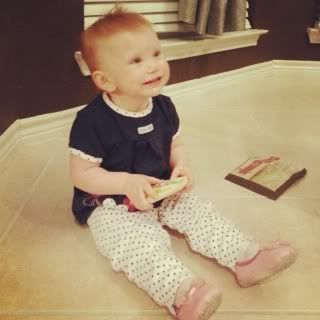 She looks so tiny and cute here.
We lost almost a pound this past week so I am hoping she gained a little back over the weekend.
She is our little bit for sure.
Girl woke up wheezing a little more than the previous days.
She was so sweet but clingy and gnawing on everything in site.
Including HG's big toe that apparently looked delicious.
I think I threw up a little in my mouth.
HG yelped like no other.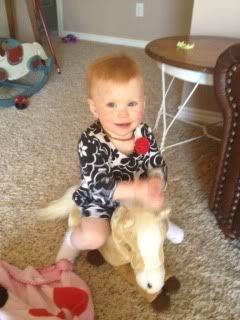 We rode ponies on this cold, windy Sunday.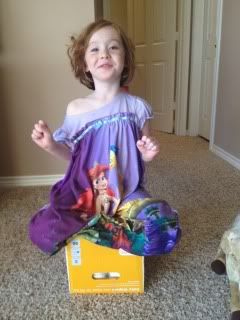 And made pretend ponies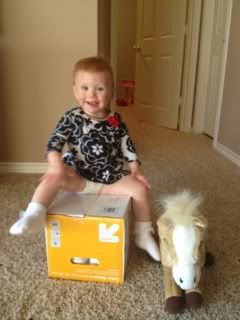 Then heard Harper holler.
All we could do is laugh, typical Harper.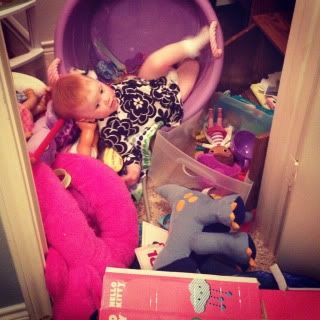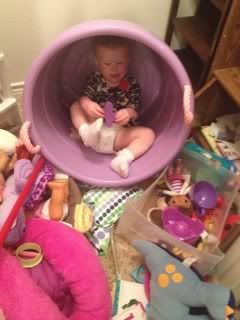 If you have an extra prayer, please say it tonight.
Harper's surgery is in the morning.
We need the tubes and adenoid removal to go smoothly.
We need her not to be wheezing bad in the morning so she will be able to have the surgery.
The ENT will remove the adenoids through the mouth while Harper is asleep.